Boathandling in confined spaces

You should enjoy your sailing vacation – successful harbor maneuvers contribute a lot to that!
Do you feel save and confident when entering a Marina? Coming alongside the pontoon or berthing stern to? No matter where the wind comes from?
What can you take away from our training?

Boat handling in narrow and confined spaces under engine power
Mooring and casting off stern to and alongside the pontoon under any circumstances

Special skills for small crew and adverse conditions

…and Adria-Service-Yachting supports your training-efforts with a 200,- Euro Charter-Voucher for your next sailing vacation!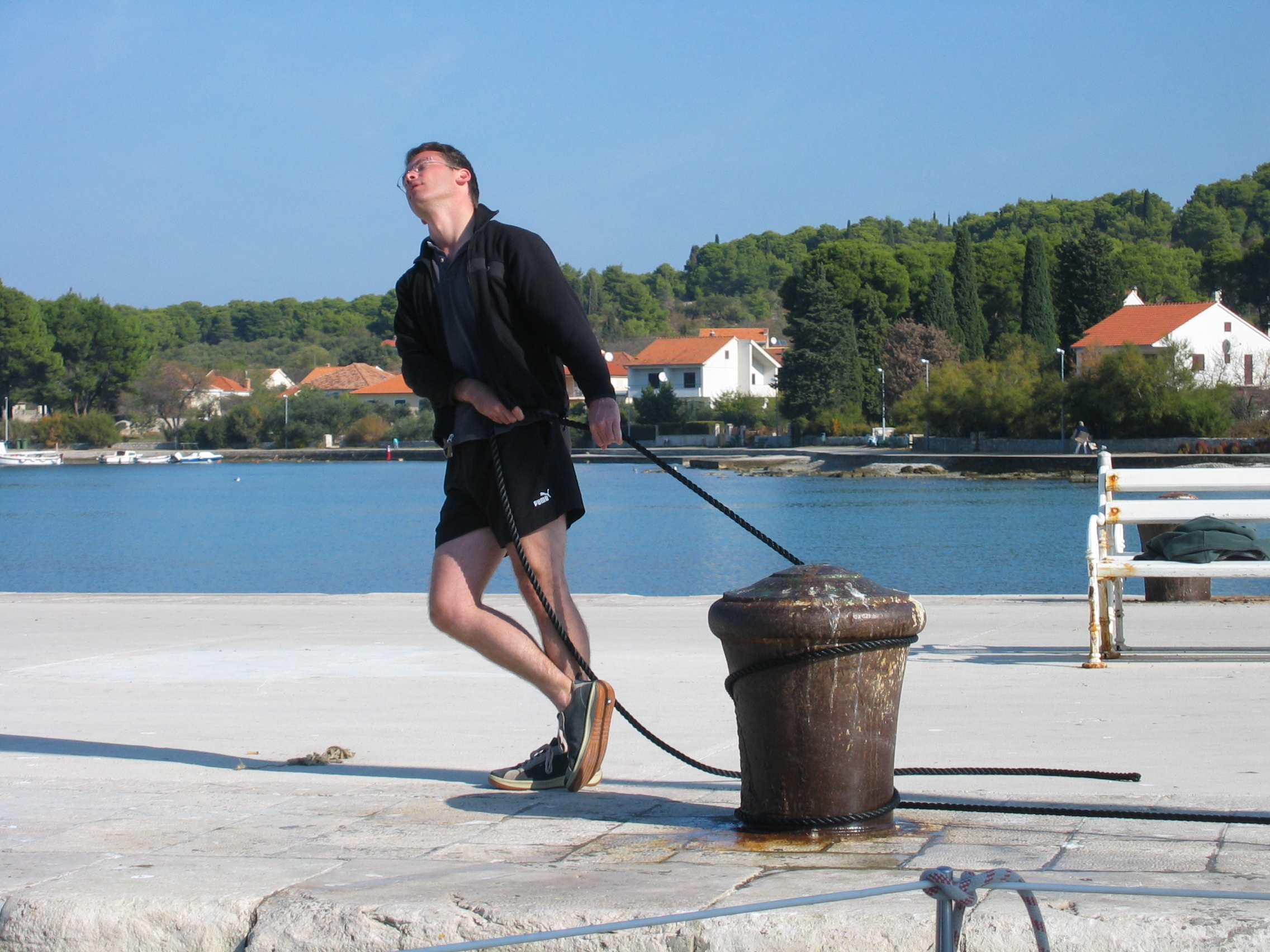 Why does Adria-Servive-Yachting in Izola give away charter vouchers to our training participants?
Because the guys of AS observe the problems that the skippers have in port every year. But they wouldn't need to – if they had trained with us before! Adria-Service-Yachting has known us and for many years. And we know AS-Yachting as an outstanding service provider in the charter business. That's why we have this joint project – we trust each other!
The voucher supports one of your sailing weeks. Perhaps you will sail an additional week? In any case, it is intended to support your efforts to get better!  TERMS & CONDITIONS
3 intense days together with on of our instructors we will fill up your toolbox!
When and where exactly do these special training sessions take place?
In Marina Izola (SLO) in spring 2024:
Sunday March the 17th 9am to Tuesday March the 19th 5pm (Checkin on the yachts from March the 16th 7pm)
Wednesday March the 20th 9am to Friday March the 22nd 5pm (Checkin on the yachts from March the 19th 7pm)
In Marina Izola (SLO) in autum 2024:
Sunday Oct the 20th 9am to Tuesday Oct the 22nd 5pm (Checkin on the yachts from Oct the 19th 7pm)
Wednesday Oct the 23rd 9am to Friday Oct the 25th 5pm (Checkin on the yachts from March the 22nd 7pm)
How much does participation cost?
The price is 570,- Euro incl. VAT for your berth, the training and the fuel / maximum 6 participants per yacht.
At the end of these 3 challenging days you will receive your certificate of participation and your 200,- Euro charter voucher.
FAQs – what questions have been asked so far?
How long is this voucher valid for? The voucher is valid from the day of issue for the year of issue and for the following year.
How do I redeem the voucher? When booking a charter week (Sat to Sat) with AS-Yachting, take a picture of the voucher and send it to the AS office.
Can I give the voucher to someone else? Yes, you can. We hope that you will use the voucher yourself for your practice, but sometimes circumstances are against it. Then you give the voucher away or sell it. Not ideal, but possible.
I always book through an agency – can I still redeem the voucher? Yes, you can redeem the voucher even if you book through an agency. The agency does not lose anything and you get the charter week 200,- Euro cheaper. However, you must contact AS-Yachting yourself to redeem the voucher.
Which yachts can I charter with the voucher? Several yachts between 33 and 50 feet are available. Contact the AS-Office and you will receive an up-to-date list.
Which yachts are used for training? ELAN 354 / ELAN 45 / ELAN 444 / DUFOUR 44 / BAVARIA 38…
Can I do this kind of voucher-supported training only once or can I come once a year? You are welcome to come more often, you will be sponsored each time with a voucher from AS-Yachting. Several of our participants refresh their knowledge once a year!
I am a woman and would like to take part alone – can I have a cabin for my own? Yes, of course. If there are 2 single women on a yacht, they share a cabin. If, for example, a third woman joins, she will get a single cabin.
Do I have to sleep on a yacht or can I also rent a room in Izola? We train during the dayand will stay at Marina Izola, so you can also rent a room in one of the many accommodations in the vicinity.
Who are the instructors? You will be on a yacht with one of these highly experienced instructors: Peer Reeh, Olaf Weiß, Gert Hufnagl, Georg Engleitner, Boris Oman, Hildegard Etz. Training management: Heinz Ressl

Can I redeem several vouchers for the booking of a charter week? No, you can't. You can only redeem one voucher for one week's charter (Sat to Sat).
We are asked time and again: "What do I have to be able to do to take part? Do I have to have a sailing license?" No, you don't have to. The vast majority of participants has a skipper's license (wherever it comes from)), but we also have participants who are currently in training and use these intense days as preparation – on the one hand for the exam, but above all as preparation for their future tasks.
The only important thing is that every participant has improved significantly by the end of the event. That is all that counts.
Only your success counts!
Place your reservation now: